Support the Veterans Memorial Plaza at the Manheim Veterans Memorial Park by buying a commemorative brick that will be laid in plaza. This unique and timeless opportunity for recognizing individuals, show support from schools, sports teams or businesses with a brick, featuring a personalized message or name. It is an opportunity to honor the service of a Veteran with a gift that is striking in its beauty and uniquely able to stand the test of time.
The plaza will have a brick walkway that we are calling the Path of Honor, paved with bricks engraved with the names of Veterans who have served our nation in peace and war. Anyone who orders a brick to honor a Veteran is automatically "enlisted" in the Baron Brick Brigade.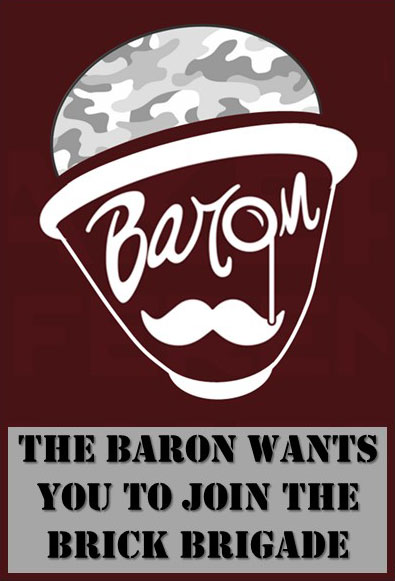 Choose a brick that is appropriate for the Veteran you wish to honor. With our standard form you can order a 4×8″ brick for $75 or an 8×8″ for $125 to honor any Veteran who has served in peace or war.
To honor the tremendous service and sacrifice of the Greatest Generation – including over 1,000 men and women from the Manheim-area – we want to recognize as many of World War II Veterans as possible. So we are offering a special on 4×8″ bricks for any WWII Baron Brick — $60 — using the World War II form. We can even select a Manheim-area Veteran for you if you want.
Mail your completed form(s) and check to
Manheim Veterans Memorial Committee
PO Box 482
Manheim, PA 17545
Please let us know if you would like us to email you an acknowledgment certificate. This can be presented to your Veteran to let him or her know of your enduring gift. See example below.